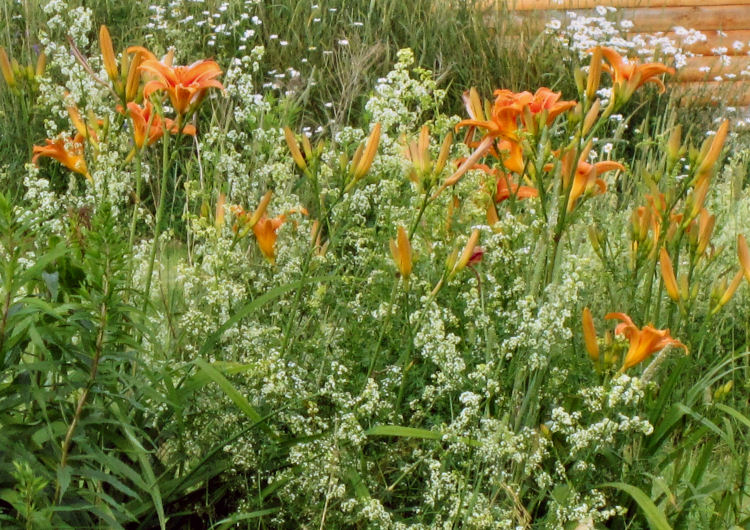 The summer is just a constant flow of beautiful flowers, as one starts to fade, another starts to bloom.  The lupine has faded away and now our fields are loaded with wild madder and cow vetch.  And in the yard, our plantings of daylilies are in full bloom.  Bill and I like a "natural" look to our yard (actually we've gotten too old to do any weeding so this seems like a reasonable explanation..LOL).  The wild madder is a light lacy plant and as it intertwines with the daylilies, it acts as filler much the way baby's breath does in a dried floral arrangement.  In fact, one of its many common names is "false baby's breath".  It is also called bedstraw, but whatever the name, I just love this plant.  As you look across the fields, it makes an almost surreal landscape as it adds a frothy, lacy look that is almost magical.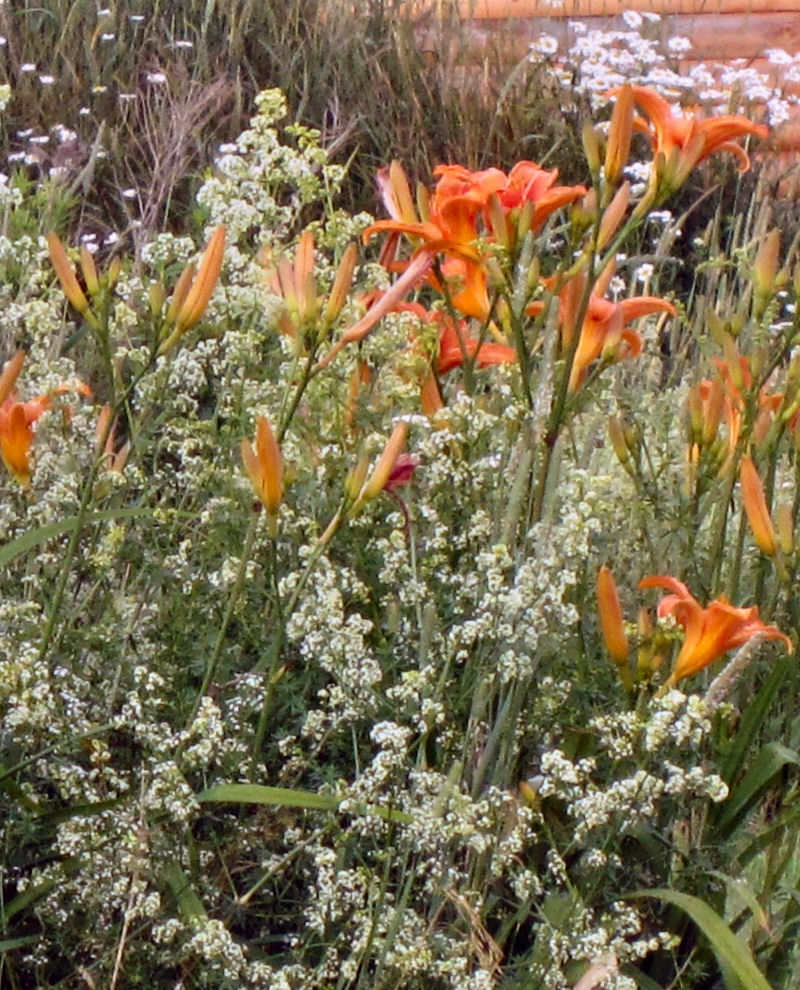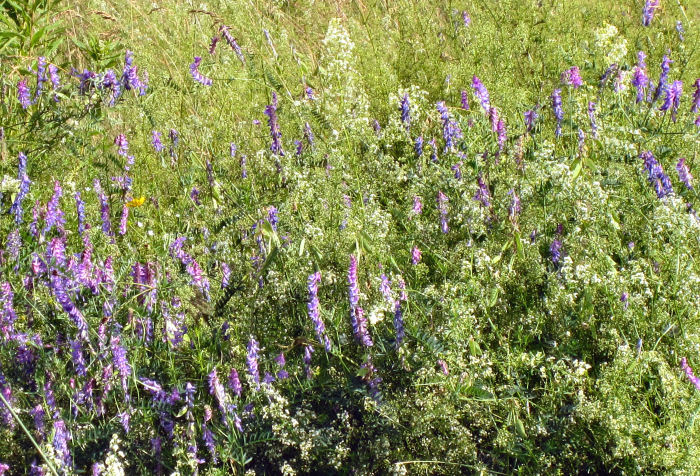 Purple cow vetch is considered a weed, but it is a beneficial one.  It is a member of the pea family, and adds nitrogen back into the soil as it grows.  It is native to Europe and Asia, and was brought here by early settlers as it is considered good fodder for cattle and other livestock.  Bees, butterflies, and hummingbirds all love its nectar so not only does it add its beauty to our fields but it also attracts lovely and beneficial creatures to join us here.  This time of year it intertwines with the wild madder, wrapping its tendrils around the madder.  It makes for great eye candy as it enriches the soil.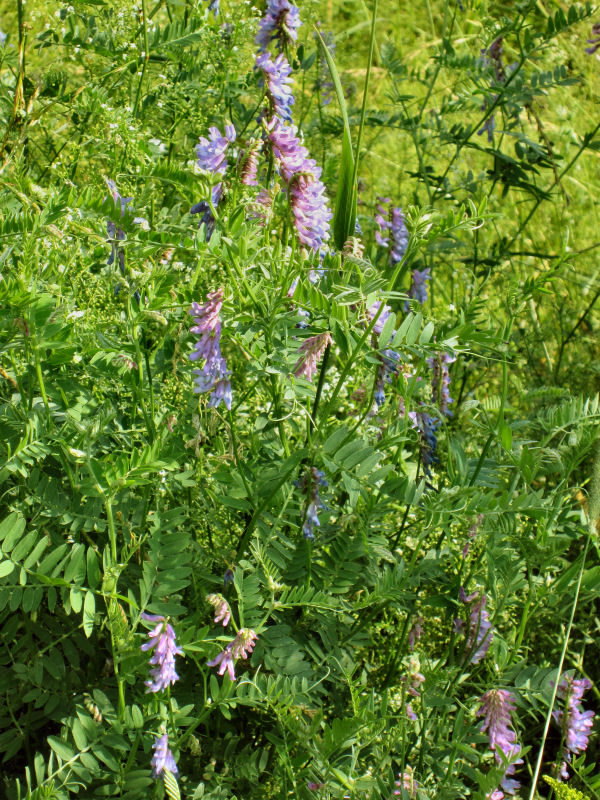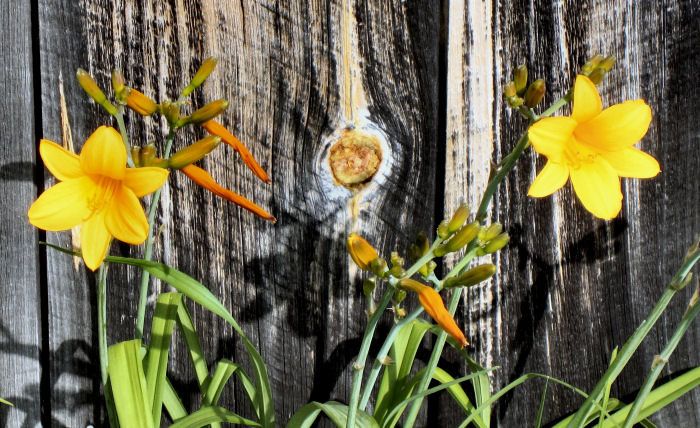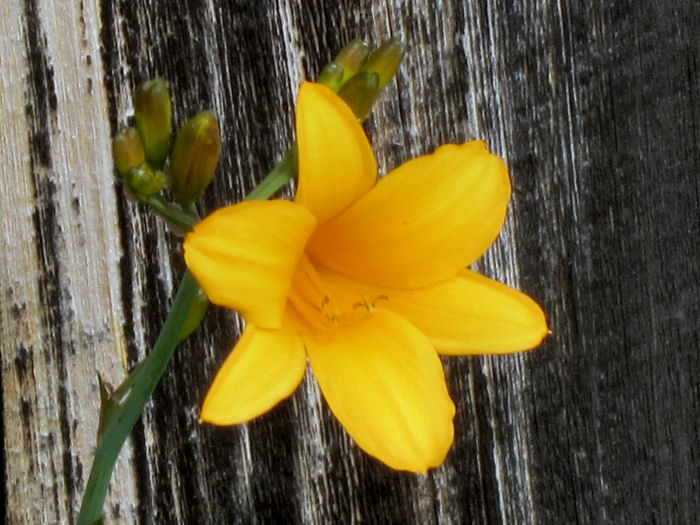 Be sure to take the time to enjoy the beauty around you! You never know where you are going to find it….tucked amongst the weeds in a field or in a ditch side of the road or even behind a weathered shed.!