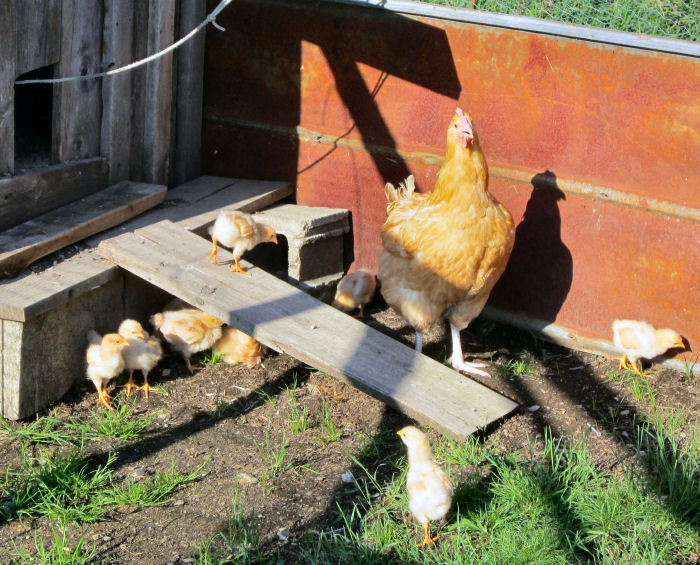 Momma Hen and her 9 baby Buff Orpington chicks ventured out today into their little yard.
We finally opened the "Chicken Maternity Ward" door and let Biddy and her 9 babies out in to their little private yard.  We separate them because other hens and the roosters might harm the little ones.  They marched down the little ramp to Mama's clucking and then they were all over the place.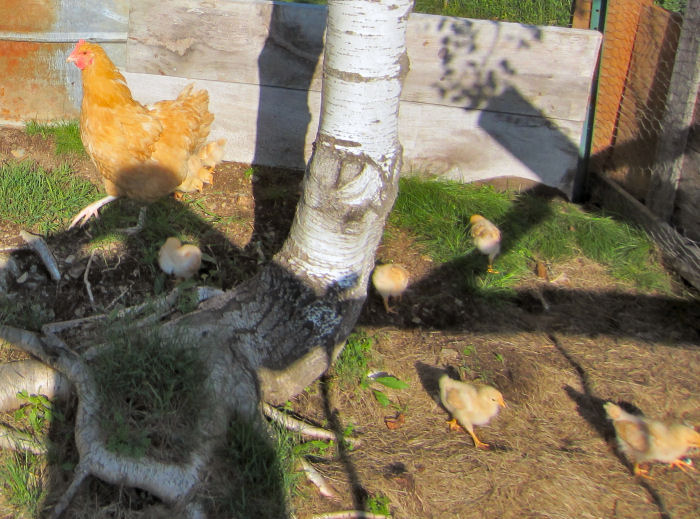 Chasing ants and butterflies, scratching in the dirt, leaping of the little ramp….. just too cute.  It would be easy to sit and watch them all day.  Here's some pictures I took of them on their first day out.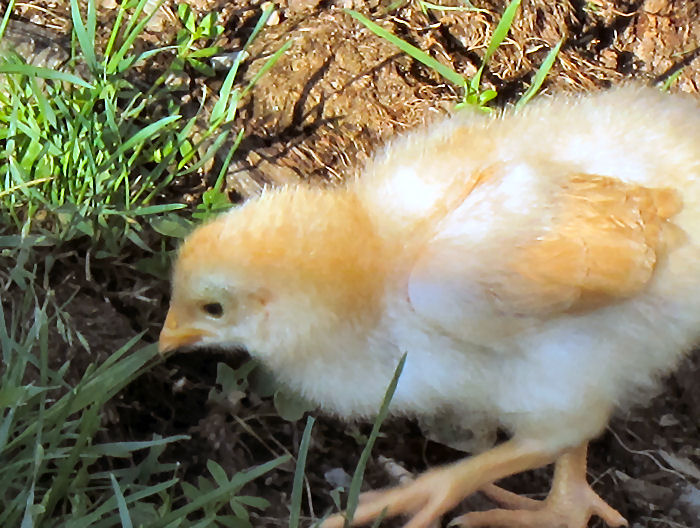 In the past, I have hatched chicks both ways – in an incubator and under a hen.  By far the best way is the way God meant it to be…under a Momma Hen. With an incubator (unless you are lucky enough to have one that does the turning) you must turn the eggs twice a day, make sure that the temperature is properly regulated, and add water daily to keep the air moist.  Then once the babies' hatch you have to help them take their first drink, put them under a brooding light for the first four weeks, make sure the light is warm enough, and constantly monitor them.    With a hen, all you have to do is make sure that food and water are available for her and her chicks and that's it!  She hatches the eggs on her own, turning them when they need it and keeping them at the right temperature and humidity naturally. After they hatch, the chick "management" is taken care of. She shows them how to eat and drink.  She keeps them the right temperature and she hovers over them day and night. Believe me, it is the best way to hatch them if you have a small flock.