Neither one of us had much when we met. Bill had been through two bitter divorces that had financially wiped him out.  When I met him he had a hefty garbage bag full of clothes, a few hand tools, and a pickup truck.  Ex-wife #2 then took the pick-up truck 3 months after we moved in together.!
I had lived with my parents after my divorce from my first husband so that my son, Doug, could have some normalcy in his home life. After living in their "mother-in-law" apartment for 7 years I didn't have much either, just a car and some nice furniture and lots of clothes. I had it easy all my life up until then.  Never had to worry about anything except taking care of my son and working at my job. But life with Bill was about to change all that.
We met in a bar in Derry, New Hampshire.  It was purely by chance.  My cousin wanted me to go out clubbing with her that evening.  She had been mourning her mother's death for weeks, so to be nice I agreed.  The "Chantee" (short for Chanticleer) wasn't really the type of place I usually frequented. It was a real dive.  The type of place where your arm would stick to the bar. It was gross.  I was bored as she chatted with friends.  Then it happened.  Our eyes locked across a smoky room.  He was tall, dark hair, pretty blue eyes, and a warm smile.  It looked like he and his friend were with a couple of girls who were sitting at the other end of the bar. I smiled back at him.  It must have been mis-interpreted because the next thing I knew, his creepy friend with a soup-stained shirt was at my elbow trying to introduce himself. YUCK…. from his Brylcream Greaser hair to his tobacco stained fingers and teeth, this guy screamed "LOUNGE LIZARD"! Bill evidently saw my predicament and showed up just in time to send Louis on his way back to the other ladies.  Bill sat down and we started to talk.  The evening flew as we found we had so many things in common.  I gave him a ride home and we made a date to go out another night.  That's how it started.  Four months later we moved into together and after a year, we got married on a whim in July 1976, in a pawn shop in Augusta, Maine. That's another whole story in itself…better for another time, though.
We had scraped together enough money for the closing costs to purchase a little rundown New Englander, in a less than desirable section of town.  Using Bill's VA loan benefits, we were able to purchase the place with no down payment and a mortgage of $35,000.  We spent 11 years remodeling that dumpy little house into a show place. . Every spare moment and every extra penny we could squeeze out of the family budget we poured into that house. It was our hobby.  We never went on a real vacation.  We either spent vacation time working on the house or on a low budget camping trip in the middle of the woods. That house was the focus of our lives. We designed it, remodeled it, decorated it, landscaped it….. and in the process it had become part of us.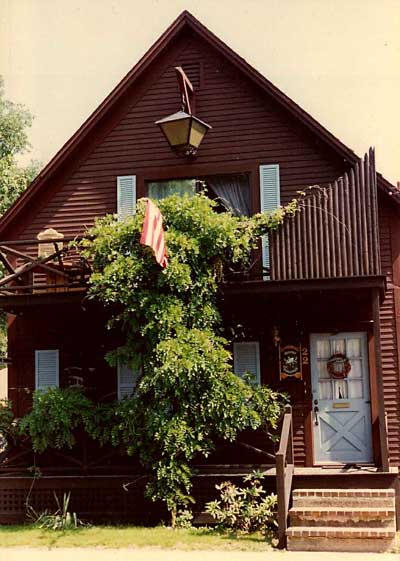 And we were frugal with a CAPITAL F. We had landscaped the postage stamp sized lawn with trees and shrubbery we pilfered from country roadsides.  Bill's nickname was "Wild Bill the Bush Bandit".  He would come home in his beat up old pickup truck with 15 foot birch trees sticking out the back end.  No abandoned country homestead was safe from his prying eyes and pointed shovel.  He would come home with forsythias, lilacs, rose bushes, iris bulbs, and mock orange.  The homely, sparse yard that had only two trees when we moved there, resembled a botanical garden when we left.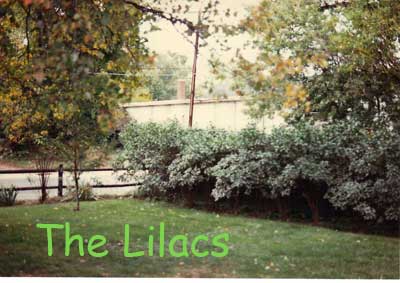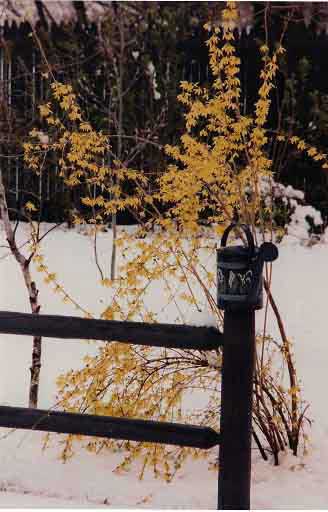 He had made all the cabinets in the kitchen, and I had made punched tin inserts for all the upper cabinet doors to resemble a pie safe, painstakingly punching each hole with a hammer and an awl.  The first door seemed like fun, the second wasn't too bad, but 24 panels later it was pure agony.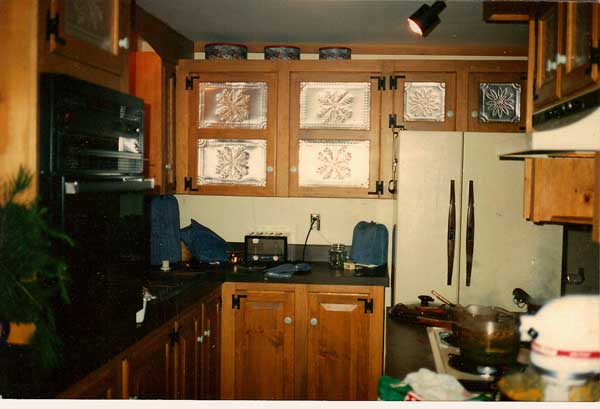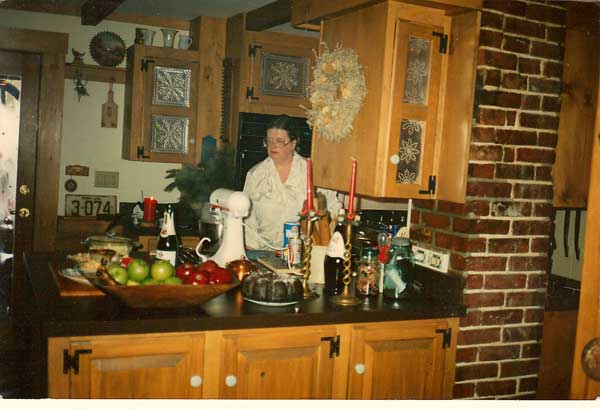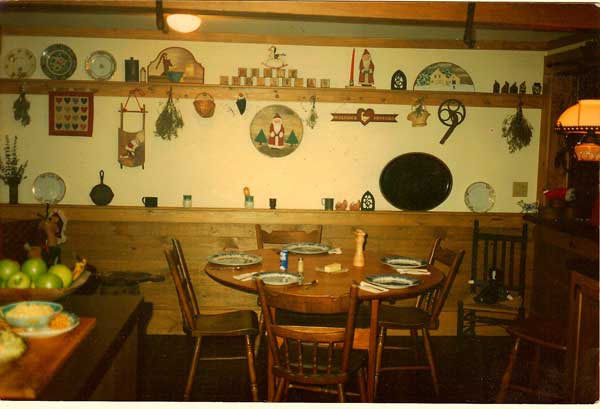 Dump picking resourcefulness was Bill's forte. He had brought home old knotty pine boards from the dump, ran them through his friend's planer, and used them to panel our bedroom wall. One of his favorite sayings was, "you can't make a horse out of horse "crap" (not the exact word he used but you get the idea), but he did.  He used his astounding craftsman talent to rebuild chimneys brick by brick.  He had gutted out the entire interior of the house, breathing in more horse-hair plaster than was healthy, so he could insulate the walls. The staircase in the front hall had potential but it was layered with ugly old brown paint.  Bill took it completely apart and worked for hours removing the paint with a blow torch and putty knife, then reassembled it piece by piece. He redid all the electrical and plumbing in that house himself. His abilities astonished me. He was like a construction magician. At the end of 11 years of hard work sacrifice, and sometimes even embarrassment, the house was finished.  I loved it. Visitors would often remark to me that it looked like something out of Country Living magazine. I was at peace.  Yes, the location was less than perfect but adaptability had always been my strong point.  Both Bill and I had a dream of having a place in the country. Both of us longed for homes like we grew up in with big lawns, lots of acreage on a quiet country road. Although I continued to fantasize with Bill about a move to the country, deep in my heart I would have been satisfied to stay right there.  Everything was close by and convenient.  The grocery store was just 5 min. away and there was a little corner store, for the necessities, just a short walk up the street. I would have been happy there for the rest of my life but nothing is forever.  Talk to you soon!