Best Grilled Chicken Marinade – and its easy!
It's summer and grilled chicken is something I like to a lot of because it's tasty, doesn't heat up my kitchen, and it's not beef or pork.  Don't get me wrong! I love red meat but I try to limit it because both Bill and I have health issues that dictate that we be careful of our dietary cholesterol.  I'm not  a health-nut and will go for flavor over healthy eating every time but when I can make a healthy choice that's tasty its a plus for me.  This marinade recipe is so easy that it shouldn't be called a recipe. Actually it can be used on any meat.  Beef and pork grilled using this recipe are delicious too but it makes wonderful marinated grilled chicken.  The true beauty of this is it only takes a few minutes to get everything marinating and you're free to do what you want (in my case its floating in the pool to beat the heat).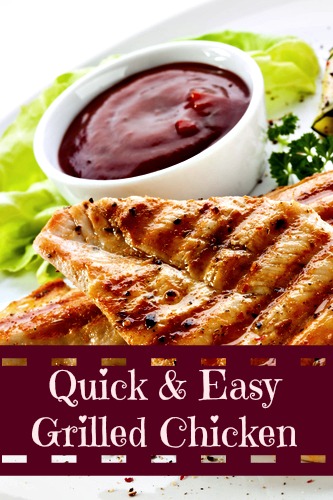 Grilled Chicken Marinade – as easy as 1-2-3!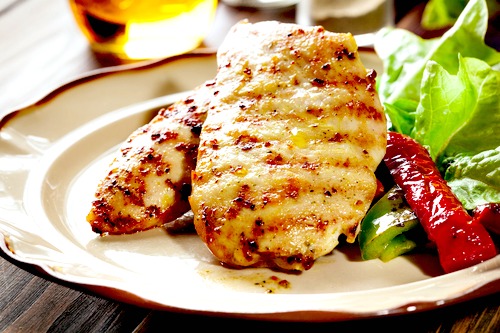 To make sure I get thoroughly cooked chicken, I even out the thickness of the breasts by placing them between two sheets of waxed paper and pounding them with my wooden rolling pin till they are evenly about 3/4 inch.  They do make special tools for this but the rolling pin works fine for me. This allows the chicken to cook evenly quickly without drying out. Don't overdo this, just pound enough to even things out – too thin and the chicken will dry out too much.  Be sure to oil the grill just before you put the chicken on so it doesn't stick to the grill.  Oil it again when you turn the chicken. Be sure to let the chicken rest on the platter tented in foil for a few minutes.  This allows the juices to redistribute in the meat which makes for moist, tender chicken.