This giveaway is now closed!!!!!!!! Winner will be announced 8/1/13
Maine Summer Fun!
There's so many fun things to do in Maine in the summer! Going to the beach or the lake, fishing and canoeing, antiquing and exploring, climbing Mount Katahdin.…… the possibilities are endless! I hope that you plan to visit Maine in the summer.  There is no place like it.
Experience amazing Acadia National Park with its beautiful carriage roads built by John D. Rockefeller.  The park was his gift to the American people.  Climb beautiful Cadillac Mountain were it is said the the sun touches America first.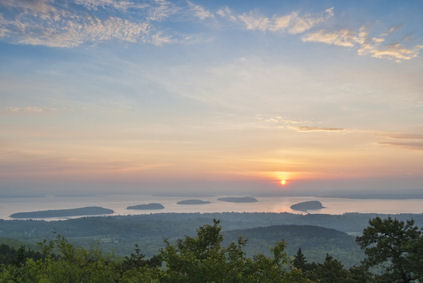 Everyday I am so grateful to the readers who come to my blog faithfully to read my stories, collect and try my recipes.  Everyone of you is so dear to me and so I thought I would have a giveaway to help you enjoy some summer fun.This is a giveaway that doesn't have any ulterior motives like having a sponsor or trying to sell you something. Just some summer fun and get you to share a few "follows" and  "likes" with the Wilderness Wife Blog.  So tell all your friends (it gets you more entries) and have a wonderful summer filled with happy times for you and your family.
This giveaway is now closed!!!!!!!! Winner will be announced 8/1/13
So join the fun and enter in as many ways as you can! This giveaway will run for three weeks and end on Wednesday, July 31, 2013.  Have fun and again…thank you! Remember you can enter every day by tweeting about the giveaway so be sure to stop back and tweet as many times as you can! Be sure to complete your entry as all entries are verified before the prize is awarded.

This giveaway is now closed!!!!!!!! Winner will be announced 8/1/13
a Rafflecopter giveaway